TRANSPORT INFRASTRUCTURE FOR CONNECTING PEOPLE
Investing in infrastructure that is adapted to the major global challenges such as global warming is vital to achieving the Sustainable Development Goals
A reality that needs a solution
Population pressure and urban concentration
In the context of climate change, population growth and urban concentration make transport infrastructure projects the pillars on which the sustainable development of society must be based.
+ 50 %

of the population lives in cities
---
RESILIENT INFRASTRUCTURE FOR A BETTER PLANET
The major challenges facing our planet demand commitments from humankind never seen before. They demand a different way of dealing with problems in order to find solutions that guarantee the well-being of present-day society and of future generations. ACCIONA is the first company in a new business sector to address these challenges, and does so through the design and operation of critical infrastructure in line with the goals of Agenda 2030.
In a context in which more than 70 % of the United Nations Global Goals are subject to a framework of infrastructure investment, ACCIONA is positioned as a leading construction company in the best-case scenario to achieve this. It draws on its experience as the constructor of more than 10,000 km of communication routes, with a history going back over a century in the operation and construction of infrastructures and solutions for road and rail transport.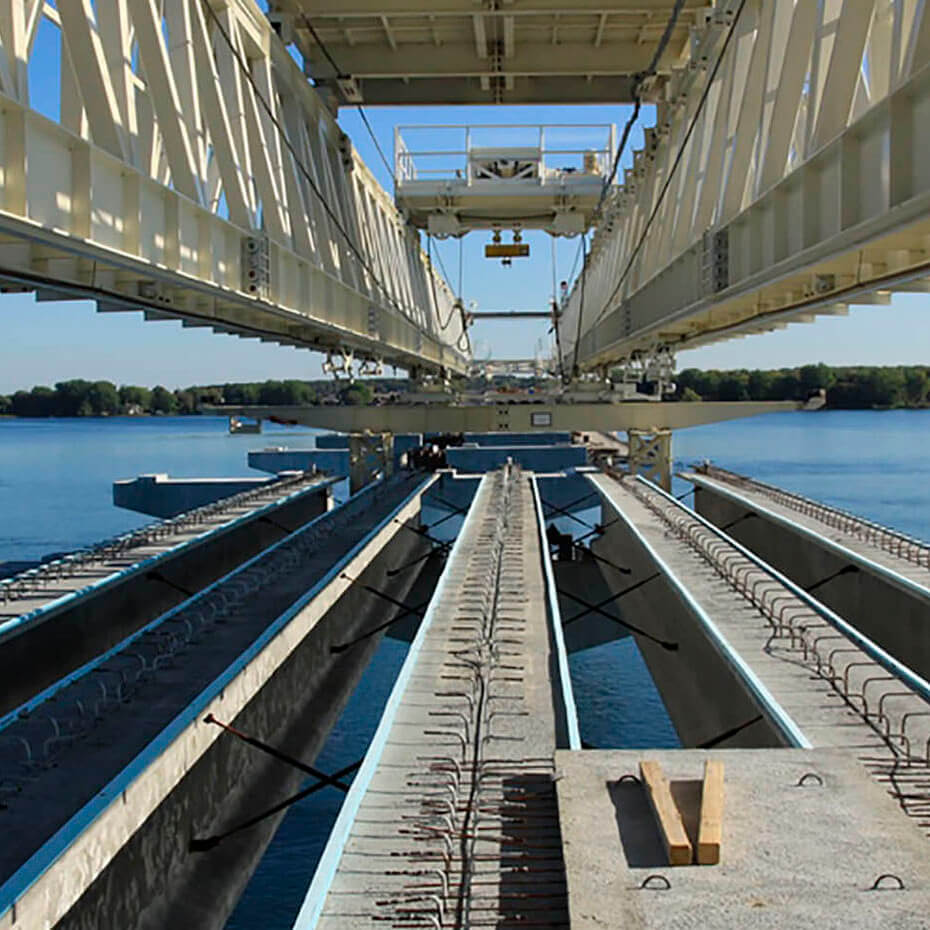 After laying 3,000 km of rail lines (including 1,700 km of high-speed track) and taking part in the design and construction of some of the world's leading metro and tram projects, ACCIONA is equipped with the necessary technical and technological expertise to contribute to the transformation that the world so badly needs.
Its track record of transport solutions is reinforced by its research in underground projects, especially in geotechnics, the use of mechanical drilling and advanced ventilation systems, and the final implementation of the tunnel boring machine as a safer, more efficient and sustainable method of excavation.
In line with achieving the SDGs, ACCIONA also offers sustainable solutions in the fields of bridge engineering, tunnels, special transport structures, as well as in ports, airports, airport services, forwarding, and in the development of telecommunications transmission networks and data centres with a high level of efficiency and a low environmental impact. The company is present in all phases of the value chain of these infrastructure construction projects and transport solutions.
Key figures
Our experience, guarantee of the future
We build resilient infrastructure for the cities of the future, offering sustainable urbanization and mobility solutions.
5,300 km

of road built in the last 10 years
1,700 km

of high-speed rail track
We develop transport projects all over the world
You might be interested in...
Discover our main lines of research for construction projects and major works. We design solutions to optimize construction processes, as well as new technologies and more efficient materials in works that reduce the potential impact on the natural environment.
ACCIONA's permanent concern and commitment to the health and safety of our people and collaborators is a differentiating element and an indispensable requirement. We pursue the zero-incident objective through the most rigorous prevention measures in our transport projects and solutions.